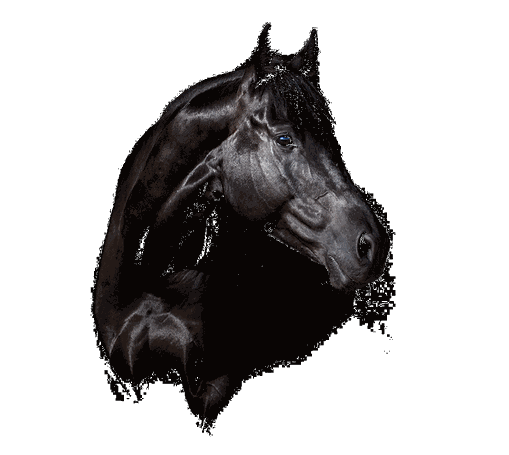 Flugmedel
Flugmedel
For biting bugs and a calmer summer
Trikems Flugmedel has for several years been Sweden's best selling insecticide for horses. Provides effective protection against biting insects such as flies, ticks and mosquitoes. Fly repellent has an effective repellent effect and is free of toxic substances that kill living organisms in air and watercourses. Flugmedel is an uncoloured liquid that is gentle on equipment and skin.
Conatins Icaridin, protects up to 5 h.
Usage
For horse before training or time in the field.
Spray a light and even layer over the horse (ca 10 spray) at about 2 dm distance.
For head or difficult areas: Spray in your hand or on a cloth and apply on the horse.
Avoid contact with the eyes och mucous membranes.
Shake before use.

Sholud not be applied on wounds or damage skin.
Storage & Shelf life
For external use only.
24 months. Se best before date.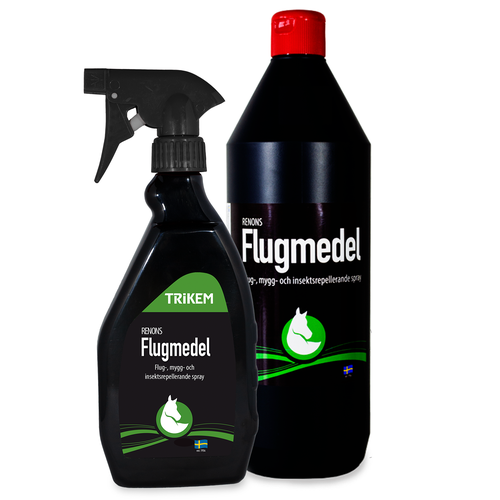 Content
Aqua
Hydroxyethyl isobutyl piperidine carboxylate
PEG-40 Hydrogenated Castor Oil
Propylene glycol
Cymbopogon Winterianus (citronella) oil
Lavandula Hybrida Oil
DMDM Hydantoin
PVM/MA Decadiene Crosspolymer
Ammonium Hydroxide
Swedish Chemical Agency approval: 4788
Approved by the Swedish Chemical Agency
Eligibility Class: 3
Treated animals must not go to slaughter with in 60 days
Contains Citronella. Can cause allergic reactions. Keep out of reach for children.
Usage for anything but it's purpose is forbidden.
ART NR
172710


EAN
739424410095

Do you have questions about our products?
Please contact us and we will help you.