Vimital
Energy
High-quality supplement of gentle energy



Energy contains a unique combination of oils from rapeseed, flaxseed and coconut which together supply the horse with energy in a gentle form. Energy contains short, medium (MCT) and long chain fatty acids together with Lecitin, which optimize the breakdown of fat and enables the horse to quickly and efficiently absorb large amounts of energy. MCT oils also contributes to the muscle recovery after exertion.
FEEDING GUIDE
For horses with feed states that lack the correct amount of energy
For horses that easily fall out of shape and lose weight
For performing horses that need easy access to energy
Can advantageously be used in a feed ration where you want to exchange starch rich concentrates for high quality gentle energy

Shake before use

FEEDING DIRECTIONS

0,25 - 1 dl per 100 kg body weight and day, or based on energy deficit in the feed ration.
The total intake of fat should not exceed 100 g fat per 100 kg body weight and day.

Oil should be introduced gently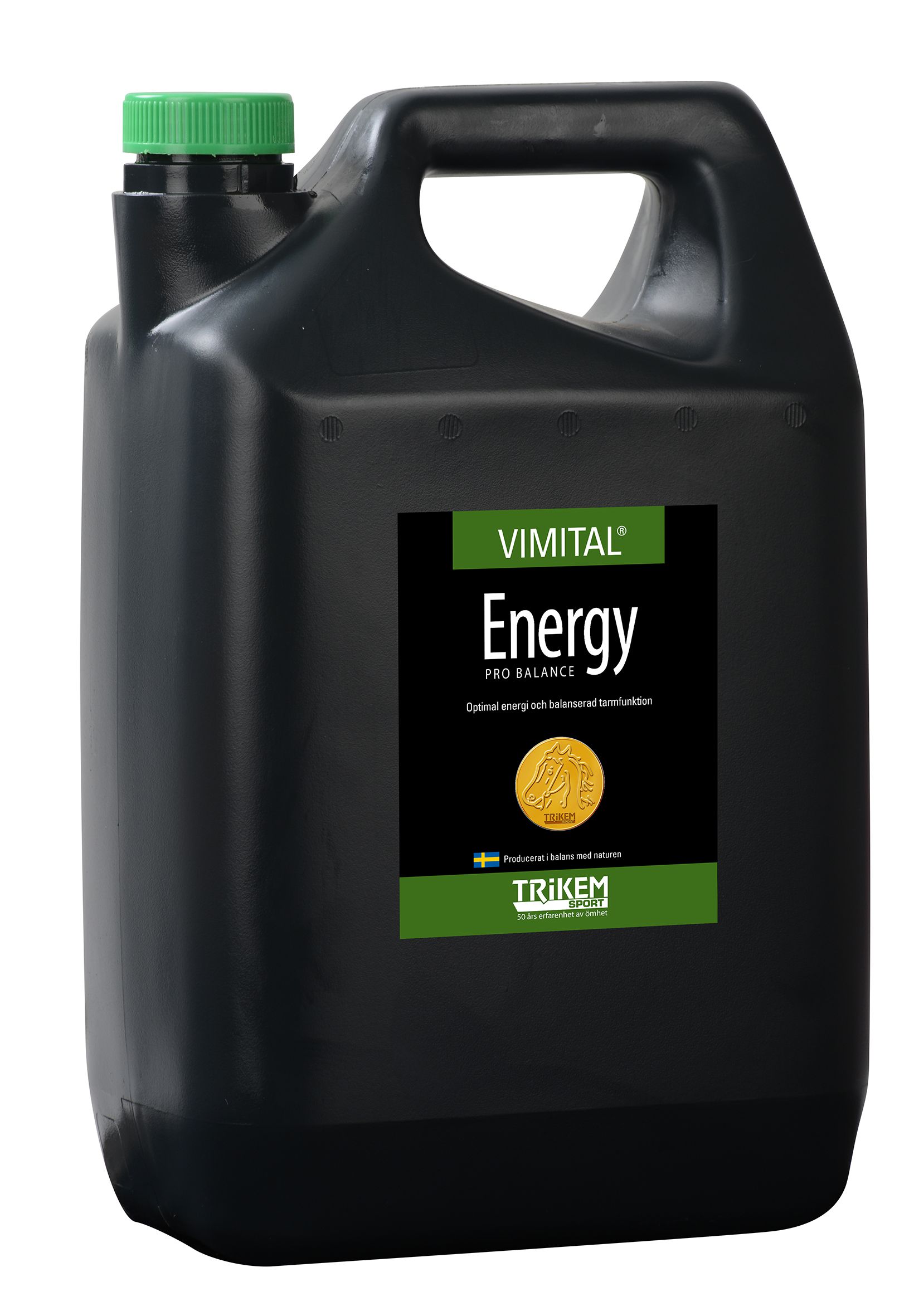 INNEHÅLL per 1000 ml 1000 g
Vegetable oil 900 g 900 g
Lecitin 100 g 100 g
Vitamin E 250 mg 250 mg

Energiinnehåll 37 MJ
FATTY ACID DISTRIBUTION
Monounsaturated fatty acids 35,7 %
Saturated fatty acids 28,4 %
(varav MCT-fetter) 20,5 %
Omega 3 14,2 %
Omega 6 21,7 %
SHELF LIFE
24 months. See best before date
STORAGE
Store dark, cool and well sealed
ASSORTMENT

Art.nr EAN
1860025 7394244103508
1860050 7394244103089
1860100 7394244103096
Size Pack
2,5 L 2
5 L 2
10L 1