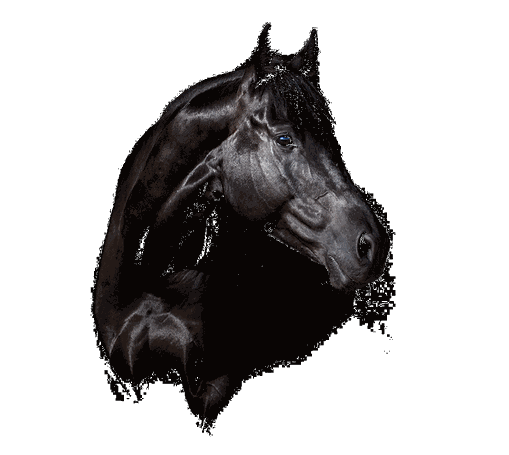 Macro

Pellets
Macro
Pellets
Macro minerals to horses
Macro is a pure mineral compound with macro minerals and selected trace elements such as boron, silicon and zinc. Minerals play a significant role for the skeletons development and maintenance, for the immune system and for the general well being of the horse. Supplement Trikem Macro with Trikem Micro in a custom quantity to supplement the horse´s daily feed ration.
Feeding Guide
Macro is added to the feed ration to compensate for the lack of macro minerals.
Can be given all year around and suitable both for horses on pasture and stable.
Feeding Directions
15- 25 ml (12-20 g) per 100 kg body weight or according to feed ration
Storage & Shelf life
24 moths. See best before date.
Store dry, cool and well sealed.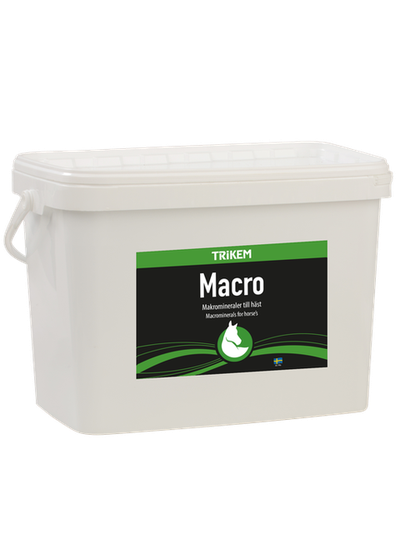 Content

Calcium
Phosphorus
Magnesium
Silicon
Zinc
Manganese
Coppar
Boron



per 1000g

110 g
39 g
37 g
28 g
1000 mg
1000 mg
1000 mg
250 mg


per 1 dl (80 g)

8,8 g
3,1 g
3,0 g
2,2 g
80 mg
80 mg
80 mg
20 mg

Additives

Zinc sulphate monohydrate
Manganese sulphate monohydrate
Copper sulphate pentahydrate
Anti-caking agent
Diatomaceous earth





4,8 g
3,2 g
4,0 g

60 g





4,8 g

Composition
Dried wheat stillage, Dolomite, Monocalcium phosphate, Calcium carbonate, Boric acid
Analytical Constituents

Calcium
Sodium
Phosphorus




11,0 %
0,2 %
3,9 %


ART NR
1864120

EAN
7394244103461
Do you have questions about our products?
Please contact us and we will help you.