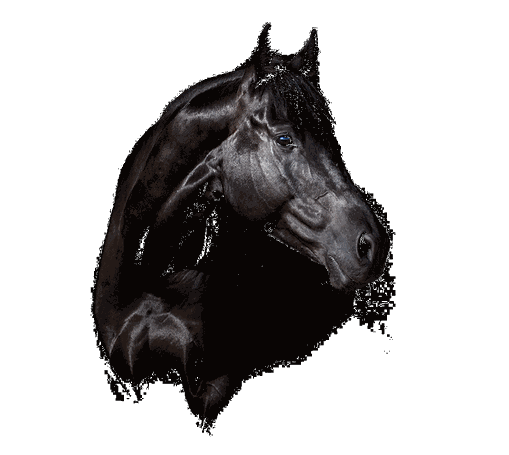 Products for horses
Minerals & Vitamins
Dagligt tillskott av vitaminer och mineraler är en grundförutsättning för en välmående och frisk häst. Vitaminer och mineraler är avgörande för det mesta som händer i kroppen, trots att de behövs i små mängder varje dag har de en avgörande roll för hälsan.

Läs Mer
Vitaminer påverkar bland annat hästens immunförsvar, muskulaturens funktion och pälsens kvalitet. Mineraler påverkar flera av kroppens viktiga funktioner så som de olika organens funktion, skelettets utveckling och blodets förmåga att transportera syre runt om i kroppen. Vitaminer och mineraler bör ges i rätt förhållande till varandra och de bör inte heller överdoseras.

Muscle & Joints
Hästens leder och muskler behöver ständigt underhållas för att undvika och förebygga förslitningar och skador. Detta gör vi bäst genom att kombinera välanpassade tillskott med utvärtes produkter så som liniment och kylgel.

Läs Mer
Att ta hand om hästens muskler och leder är lika viktigt för den tävlande hästen som för den äldre individen. För att bygga muskler och bevara deras styrka krävs protein i form av korrekt sammansatta aminosyror. Protein Complex har en hög andel essentiella aminosyror och är sammansatt för att möta hästens proteinbehov. E-plus innehåller E-vitamin tillsammans med selen vilka är två av de viktigaste antioxidanterna för hästens muskulatur. MSM ingår i uppbyggnaden av musklerna och bidrar till att öka muskelcellens genomsläpplighet vilket förenklar utförsel av slaggprodukter och ger ett effektivt näringsupptag. MSM bidrar även till att förbättra musklernas blodcirkulation och syreupptagningsförmåga.
Problems with joints and wear and tear injuries such as arthros, joint inflammation and osteochondrose is commonly occuring within the equestrian sport. Glucosamine is involved in the build up and regeneration of cartilage. Hyaluronic acid is an endogenous substance that is a part of the joint fluid where it acts cushioning and as a lubricant. With increased age the body's own production of endogenous substances decreases and therefore you can with advantage give a suitable supplement.
Hoof
"Ingen hov, ingen häst" för om inte hovarna är starka och friska kan de inte bära hästen genom träning och arbete. För att uppnå bra hovkvalitet krävs arbete både inifrån och utifrån.

Läs Mer
En bra balanserad foderstat är grunden till en frisk och välmående häst med en stabil tarmflora. Dålig hovkvalitet kan bero på en brist hos hästen av viktiga byggstenar så som biotin, MSM, aminosyror och zink som krävs för korrekt hovtillväxt. Tecken på att hästen kan lida brist på mineraler, vitaminer eller de rätta byggstenarna kan vara spruckna hovar, hovsprickor, sköra hovar, dålig hovhornstillväxt osv. Hästens hovar bör smörjas regelbundet för att bevara hovens naturliga fukt. Med hovpasta skapar man en skyddande hinna som verkar avstötande mot vatten och lerpartiklar, på så vis kan man motverka uttorkning och sköra hovar. Vill man ha extra glans och ett välvårdat intryck bör man välja hovolja som lätt tränger in i hoven och lämnar en snygg finish.

Mage & Tarm
Hästen är som bekant en grovtarmsjäsare och är utvecklad för att äta grovfoder i form av t.ex. gräs, hö och hösilage. Med rätt fodertillskott kan du hjälpa hästen att optimera tarmfloran och därmed det allmänna välmåendet.

Läs Mer
The horse is a hind gut fermenter and is developed to eat roughage such as grass, hay and haylage. The horse's stomach is relatively small and therefore it needs an even supply of feed to avoid the stomach from becoming empty, which will increase the risk of stomach ulcers. If you suspect that your horse might be suffering from an ulcer you need to review your feeding and stable routines and increase the roughage ration. A supplement with lecithin aids to protect the mucus of the stomach by creating a protective barrier. The horse's small intestine is very long and sensitive to an overloading of starch. In the hindgut the different microbes work to ferment and digest fibers. The microbes of the hindgut are sensitive for change, this is the primary reason as to why a change of feed should be done gradually. Disturbance in the hindgut can result in loose droppings, fecal fluids, diarrhea or colic.
Temperament & Boost
Rätt balans av energi och fokus krävs för att hästen ska fungera på topp. En stressad, nervös eller "tittig" häst som har svårt att varva ner kan lida av brist på viktiga mineraler och aminosyror.

Läs Mer
Serotonin är ett hormon som behövs för att återfå balans efter ett stresspåslag. Tryptofan, thiamin och magnesium är ämnen som krävs för den kroppsegna serotoninproduktionen. Brist på något av dessa ämnen kan resultera i en nervös, spänd eller tittig häst.
Tävlingshästar som vi vill ska prestera på topp är i behov av rätt energi som lätt kan tas upp av kroppen. En korrekt sammansatt olja som innehåller de rätta kombinationerna av MCT och CLA ger extra energin och boost vid rätt tillfälle. Energy olja och Booster är skonsamma mot kroppen och är ett utmärkt val för den tävlande individen.
Hästar som svettas mycket vid träning eller under varma förhållanden förlorar en större andel elektrolyter. Elektrolyter är nödvändigt att ersätta efter träning för att kunna bibehålla rätt balans mellan vätska och elektrolyter i kroppen. Brist av elektrolyter ger en försämrad återhämtning och nedsatt prestation.

Leather care
Att spendera tid med att regelbundet putsa, smörja och fetta in läderutrustning förlänger livslängden på din utrustning! Svett, salt och smuts torkar ut och sliter på lädret, därför bör rengöring av läder ske efter varje användning.

Läs Mer
Ett spraybart rengöringsmedel smidigt och lättanvänt, det är bara att spraya och torka av! Att smörja eller olja läderprodukter regelbundet är också viktigt för att förlänga livstiden läderutrustning. Tänk på att hellre smörja in lite och ofta istället för att riskera att övermätta lädret med fett. För extra glans på tävlingsdagen, putsa tränset med läderfinish!

Horse care
When the accident occurs it's nice to have a well stocked first aid kit in the stable. Trikem has disinfectant products for cleaning wounds as well as ointments for smaller wounds, rubs and softening ointments for care of pasterns, mud fever and skin dermatitis. For horses with an itchy mane and tail we have ItchStop that efficiently calms the skin irritation.

Läs Mer
TRIKEM´s horse shampoo and horse conditioner makes the coat dirt repellent and shiny, while being gentle for the skin and coat. TRIKEM´s Mane&Tail is a shine spray that gives both shine, volume and an easy-to-work with mane and tail.

For a pleasant summer we have Flugmedel and Mygg&Fästing with insect repellent substance or Sommarspray with different fragrance that cover the horses scent.
Mygg&Fästing gives up to 24 hours protection and are therefore suitable as an insect repellent for horses on pasture. Flugmedel protects your horse against insects for up to 5 hours. Flugkärm is easily applied to sensitive areas such as the head and groin.
Sommarspray comes in three different fragrances and covers the horse's scent from flying torments. Sommarspray acts efficient but short, perfect for a trail ride or when you're spending time with your horse. SummerCream is easily applied to sensitive areas such as the head and groin.