Products for dogs
Minerals & Vitamins
Vitamins and minerals are crucial for the processes that take place in the body, even though they are needed in small amounts every day, they have a decisive role for health. In order for the dog to stay healthy and alert and to be able to perform at its peak, it needs to get all the vital nutrients..
Read more
Among other, vitamins affect the dogs immune system, the muscles function and the quality of the coat. Minerals affect several of the body's vital functions such as the function of the organs, the development of the skeleton and the blood's ability to transport oxygen around the body. Vitamins and minerals should be given in the right proportion to each other and they should not be overdoses.

Vitamin deficiency
A diet poor in nutrients can lead to lack of vitamins and minerals, this applies to both us and the dogs. Lack of vitamins or minerals can lead to anything from skin problems and muscle cramps. Other factors that kan result in vitamin deficiency or mineral deficiency are for example sickness, stress or tough training.
Feeding
The feed you give to your dog should be adapted to it's needs. Most kibble has a good balance of vitamins and minerals, however it is important to ensure that the dog eats enough to reach its daily needs of vitamins and minerals. Many choice to feed with fresh feed or barf, in that case its extra important to keep track, so the dog gets all the nutrients it needs. If you have questions about your dog's diet and food, you can always turn to our advisors.
Muscles & Joints
Stiff joints and muscles in dogs can have many different causes. Regardless, we do not want our dogs to be in pain and we would like to give them the best conditions to avoid pain.
Read more
Overexertion or age
Problems in joints and muscles can come from overexertion, stretching or having some kind of inflammation. When the dog gets older, it is common for it to suffer from joint pain when the cartilage in the joints wears out or hardens. Joint problems and wear and tear injuries such as osteoarthritis, joint inflammation and osteochondrosis are common in dogs.

The dog's joints and muscles need constant maintenance to avoid and prevent wear and tear and damage. This is best done by combining well-adapted supplements with external products such as liniment and cooling gel. Taking care of the dog's muscles and joints is just as important for the active dog as it is for the older individual.

​Choose the right supplement
In this category you will find products containing collagen, glucosamine, green-lipped mussel and much more. It can be difficult to know which supplement that is right for your own dog, you are always welcome to contact one of our expert advisors who will be happy to help you find the right supplement for your dog.

Arnica Gel
Mild, natural Arnica
Arnica is a proven liniment that has traditionally been used to dilate blood vessels and thus increase blood flow to the muscles.

Radital Heat Ointment
Beneficial warmth for sore muscles and tendons
Warming liniment ointment, long acting and beneficial for sore muscles and tendons.

Stomach & Intestines
An unbalance in the dog's digestive tract can be caused by the dog eating something inappropriate, changing of food or a change in the dog's environment. A dog with loose stools you can advantageously give a pre- or probiotic supplement to support the intestinal flora.
Read more
A stable intestinal flora and a well functioning stomach are crucial for optimal nutrient uptake and a healthy dog. Pre- and probiotics contribute to a balanced intestinal flora, improved digestion, optimized nutrient uptake and a stable pH value that counteracts the development of toxic bacteria.
Temperament & Boost
In order to maintain a well being dog that is able to preform the right balance of energy and focus is required. A stressed, nervous or anxious dog, who finds it difficult to relax, may suffer from a lack of important minerals and amino acids.​

Read more
Serotonin is a hormone that is needed to regain balance after a stress attack. Tryptophan, thiamine and magnesium are substances required for the body's own serotonin production. A lack of any of these substances can result in a nervous, tense or anxious dog.

Aktiva hundar som vi vill ska prestera på topp är i behov av rätt energi som lätt kan tas upp av kroppen. En korrekt sammansatt olja med bl.a. MCT-olja ger extra energin och boost vid rätt tillfälle. Coat & Skin är skonsam mot kroppen och ett utmärkt val för den aktiva individen.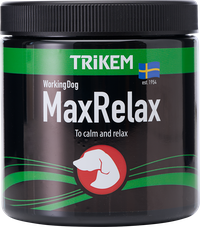 WorkingDog
MaxRelax
For a balanced mind
MaxRelax contains Tryptophan from which the dog's body can form serotonin and melatonin. Dogs with low levels of serotonin may express a anxious, stressed and impulsive behavior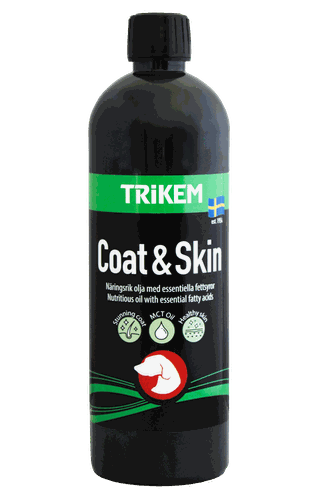 WorkingDog
Coat & Skin
För mer energi och uthållighet i träningen

Coat & Skin är en näringsrik olja med bl.a. MCT-olja för extra energi. MCT-oljan skyddar och ger hjärnan bränsle samt bidrar till hundens kognitiva förmåga.

Fur care & External Care
Even our four legged friends needs a shower sometimes. In those cases it is important to have products adapted to the dog's fur and skin. It is also good to have a well equipped home pharmacy or in this case animal pharmacy at home. In this category you can find everything for dog c​are..

Read more
Shower or bath your dog
Regardless of whether you choose to shower or bathe your dog, you should have a shampoo and conditioner adapted for the dog. The shampoo should be gentle, have the right pH, give shine and last but not least have a cleansing effect. A conditioner moisturizes the coat and gives it back its water repellent effect and at the same time, it gives extra soft and glossy fur that is easy to sort out.
Home pharmacy
A well equpied home pharmacy adapted for yor dog is good to have at home in the event of an accident. Here you will find products you need to take care of your dog's wounds or damaged skin. Chlorhexidine is bactericidal and is available in both shampoo and spray form, suitable to use on e.g. hotspots. Saline solution can be used as a cleanser for most wounds. Trikem's saline solution is physiological, ie. it has the same salinity as the body's own. This means that it does not sting when used in e.g. the eyes.
Dry and cracked skin
For dry and cracked skin there are a number of ointments to choose from. The Equine Ointment, despite its name, is excellent to use on dogs with dry skin. In case of problems with the pads, there is the paw ointment that both protects and cares.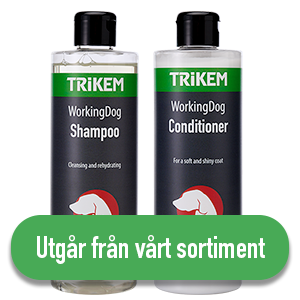 WorkingDog
Shampoo & Conditioner
Utgår fr.o.m. 25/5 -23
Vi behåller däremot våra vårdande schampo och balsam med Aloe Vera, Gloss schampo samt det näringsgivande vitamin-schampot.

Equine Ointment
As good for horse as for dogs
Emollient for dry or damaged skin. Enriched with zinc and AD vitamins for the skin's healing process.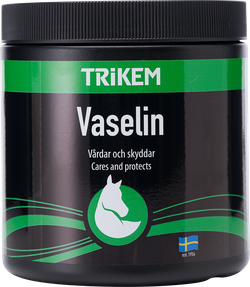 Vaseline
Protects the skin
Vaseline forms a protective film on the skin that acts water repellent. Protects against friction and chafing.


To install this Web App in your iPhone/iPad press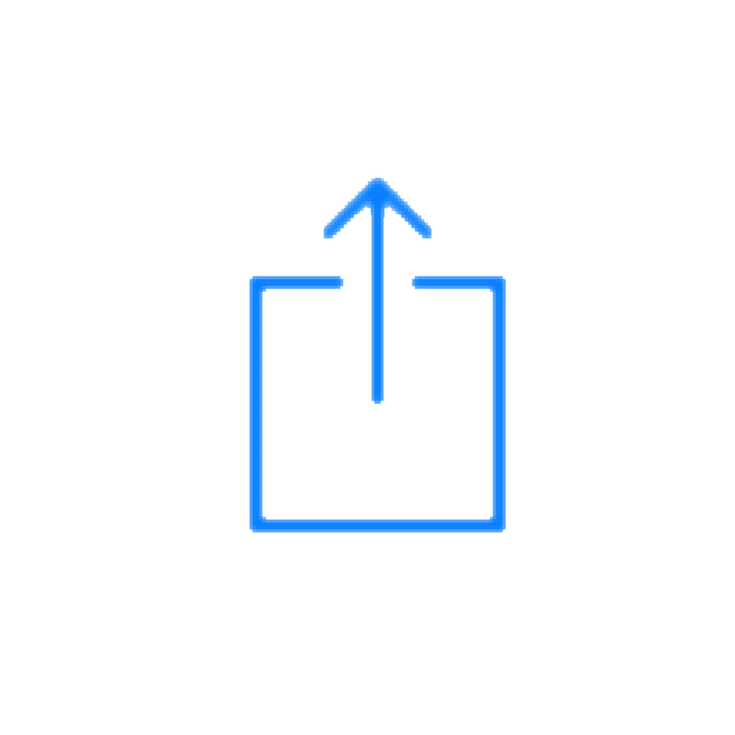 and then Add to Home Screen.