Products for dogs
Mineraler & Vitaminer
Vitaminer och mineraler är avgörande för de processer som sker i kroppen , trots att de behövs i små mängder varje dag har de en avgörande roll för hälsan. För att hunden ska hålla sig frisk och pigg samt kunna prestera på topp behöver den få i sig alla de livsnödvändiga näringsämnena.
Read more
Among other, vitamins affect the dogs immune system, the muscles function and the quality of the coat. Minerals affect several of the body's vital functions such as the function of the organs, the development of the skeleton and the blood's ability to transport oxygen around the body. Vitamins and minerals should be given in the right proportion to each other and they should not be overdoses.

Vitamin deficiency
A diet poor in nutrients can lead to lack of vitamins and minerals, this applies to both us and the dogs. Lack of vitamins or minerals can lead to anything from skin problems and muscle cramps. Other factors that kan result in vitamin deficiency or mineral deficiency are for example sickness, stress or tough training.
Feeding
The feed you give to your dog should be adapted to it's needs. Most kibble has a good balance of vitamins and minerals, however it is important to ensure that the dog eats enough to reach its daily needs of vitamins and minerals. Many choice to feed with fresh feed or barf, in that case its extra important to keep track, so the dog gets all the nutrients it needs. If you have questions about your dog's diet and food, you can always turn to our advisors.
Muskler & Leder
Stela leder och muskler hos hunden kan ha många olika orsaker. Oavsett vill vi inte att våra hundar ska ha ont och vi vill gärna ge dem de bästa förutsättningarna för att de inta ska få ont.
Read more
Överansträngning eller ålder
Problem med leder och muskler kan komma från en överansträngning, streckning eller fått någon form av inflammation. När hunden blir äldre är det vanligt att den drabbas av ledvärk då brosket i lederna slits ut eller stelnar. Ledproblematik och förslitningsskador så som artros, ledinflammation och osteochondros är vanligt förekommande hos hundar.

Hundens leder och muskler behöver ständigt underhållas för att undvika och förebygga förslitningar och skador. Detta görs bäst genom att kombinera välanpassade tillskott med utvärtes produkter så som liniment och kylgel. Att ta hand om hundens muskler och leder är lika viktigt för den aktiva hunden som för den äldre individen.

Välja rätt tillskott
I den här kategorin hittar du produkter innehållande kollagen, glukosamin, grönläppad mussla och mucket mer. Det kan var svårt att veta vilket tillskott som passar just ens egen hund, därför är du alltid välkommen att höra av dig till en av våra kunniga advisors som gärna hjälper dig att hitta rätt tillskott för just din hund.

Arnica Gel
Mild, natural Arnica
Arnica is a proven liniment that has traditionally been used to dilate blood vessels and thus increase blood flow to the muscles.

Radital Heat Ointment
Beneficial warmth for sore muscles and tendons
Warming liniment ointment, long acting and beneficial for sore muscles and tendons.

Mage & Tarm
An unbalance in the dog's digestive tract can be caused by the dog eating something inappropriate, changing of food or a change in the dog's environment. A dog with loose stools you can advantageously give a pre- or probiotic supplement to support the intestinal flora.
Read more
A stable intestinal flora and a well functioning stomach are crucial for optimal nutrient uptake and a healthy dog. Pre- and probiotics contribute to a balanced intestinal flora, improved digestion, optimized nutrient uptake and a stable pH value that counteracts the development of toxic bacteria.
Temperament & Boost
Rätt balans av energi och fokus krävs för att hunden ska vara välmående och kunna prestera. En stressad, nervös eller ängslig hund, som har svårt att varva ner, kan lida av brist på viktiga mineraler och aminosyror.

Read more
Serotonin är ett hormon som behövs för att återfå balans efter ett stresspåslag. Tryptofan, thiamin och magnesium är ämnen som krävs för den kroppsegna serotoninproduktionen. Brist på något av dessa ämnen kan resultera i en nervös, spänd eller ängslig hund.
Active dog's that aim to perform optimal requires right source of energy that the body can easily utilize. A properly composed oil that contains the right combinations of MCT and CLA gives extra energy and boost a the right time. Energy Booster is gentle on the body and an excellent choice for the active individual.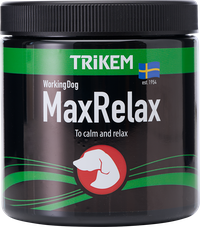 WorkingDog
MaxRelax
For a balanced mind
MaxRelax contains Tryptophan from which the dog's body can form serotonin and melatonin. Dogs with low levels of serotonin may express a anxious, stressed and impulsive behavior
WorkingDog
Energy Booster
Endurance and explosiveness for the high performing dog
A powerful energy booster with MCT oils that quickly provides the muscles with concentrated energy and increases their endurance. MCT oils are easily absorbed and quickly give the dog access to useful and easily accessible energy
Pälsvård & Utvärtesvård
Even our four legged friends needs a shower sometimes. In those cases it is important to have products adapted to the dog's fur and skin. It is also good to have a well equipped home pharmacy or in this case animal pharmacy at home. In this category you can find everything for the dog's care.

Read more
Shower or bath your dog
Regardless of whether you choose to shower or bathe your dog, you should have a shampoo and conditioner adapted for the dog. The shampoo should be gentle, have the right pH, give shine and last but not least have a cleansing effect. A conditioner moisturizes the coat and gives it back its water repellent effect and at the same time, it gives extra soft and glossy fur that is easy to sort out.
Home pharmacy
A well equpied home pharmacy adapted for yor dog is good to have at home in the event of an accident. Here you will find products you need to take care of your dog's wounds or damaged skin. Chlorhexidine is bactericidal and is available in both shampoo and spray form, suitable to use on e.g. hotspots. Saline solution can be used as a cleanser for most wounds. Trikem's saline solution is physiological, ie. it has the same salinity as the body's own. This means that it does not sting when used in e.g. the eyes.
Dry and cracked skin
For dry and cracked skin there are a number of ointments to choose from. The Equine Ointment, despite its name, is excellent to use on dogs with dry skin. In case of problems with the pads, there is the paw ointment that both protects and cares.

To install this Web App in your iPhone/iPad press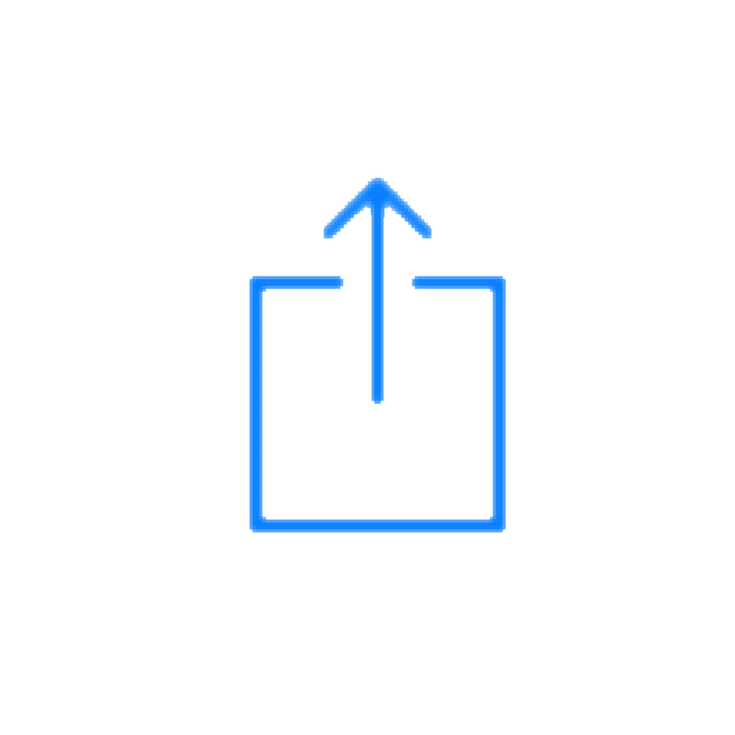 and then Add to Home Screen.