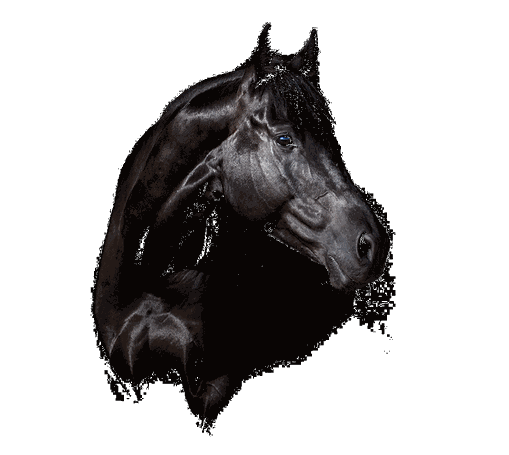 Collagen
Collagen
Supplement for joints, ligaments and tendons
Contains substances that promotes the healing and reconstruction of joints and ligaments.

Collagen I - acts in creating new tissue around the joint such as tendons, muscle attachment and ligaments.
Collagen II - is active in producing new cartilage.
Hyaluronic Acid - maintains the joint fluids viscosity and improves the nutritional supply to the joint.
Chondroitin - cooperates with collagen.
MSM - sulfur compound that is important for cell structure.
Withdrawal time: 0 h

Usage
For maintenance of the horses joints, ligaments and tendons.
For rehabilitating of the horses joints, ligaments and tendons.
For rehabilitation after joint operation.


Feeding Directions
12 ml per 100 kg bodyweight and day (split between 2 meals) the first 10 days. Thereafter 6 ml per 100 kg bodyweight and day. E.g. Horse 500 kg 60 ml/day in 10 days. Thereafter 30 ml (15 g) per day.
Därefter 6 ml per 100 kg häst och dag. Ex. Häst 500 kg 60 ml per dag i 10 dagar. Därefter 30 ml per dag.


Storage & Shelf life
Store dry, cool and well sealed.

24 months. See best before date.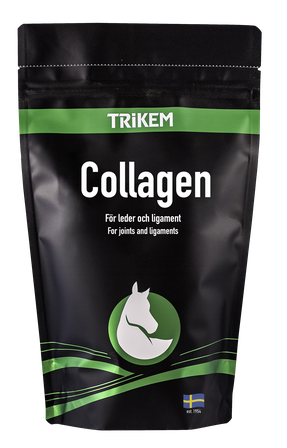 Content

Collagen I Hydrolyzed
Collagen II Hydrolyzed
MSM
Chondroitin sulphate
Hyaluronic acid


per 1000 g

480 g
22,5 g
110 g
31,7 g
4,8 g

per 30 ml (15 g)

7250 mg
340 mg
1665 mg
480 mg
73 mg
Composition
Dextrose, Hydrolyzed cartilage, Metylsulfonylmehane (MSM), Sodium hyaluronate, Chondriotin sulphate, Boric acid.

ANALYTICAL CONSTITUENTS

Crude protein
Crude fat
Crude fiber
Crude ash
Calcium
Sodium
Phosphorous

%

56,8
<0,1
<0,5
1,33
470 mg/kg
3600 mg/kg
300 mg/kg
ART NR
1868000
1868300

EAN
7394244103690
7394244103904
Do you have questions about our products?
Please contact us and we will help you.