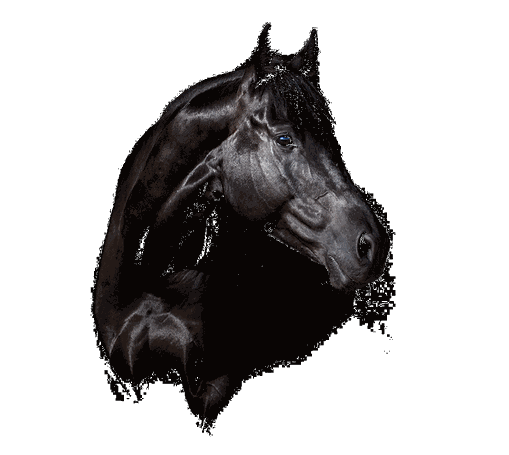 Linfröolja
Flaxseed oil
High in Omega 3 and 6
Cold pressed flaxeed oil with a high content of gentle energy. Flaxseed oil is rich in omega 3 and omega 6 and can contribute to minimizing inflammations and has a positive effect on skin and coat. Addition on the antioxidant vitamin E lowers the risk for rancidity and contributes to removing waste products from muscles.

Feeding Guide
For horses with gastrointestinal disorders
Improves coat quality
For horses in need of more energy in the feed ration
Dosage
5- 20 ml per 100 kg of body weight and day.
The total daily intake of fat should not be more than 100 g per 100 kg horse
Storage & Shelf life
Store dark, cool and well sealed.
24 months. See best before date
.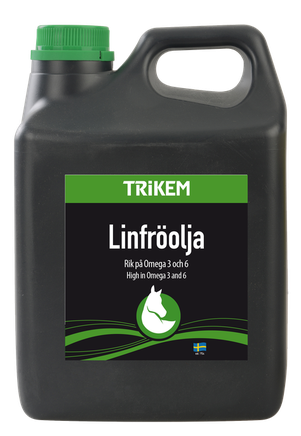 Ingredients

E-vitamin acetate 3a700


Composition

Cold pressed flaxseed oil

per 1000 g

0,28 g



per 1 dl

24 mg


Analytical constituents

Crude protein
Crude fat
Crude fiber
Crude ash
Calcium
Sodium
Phosohorus


<0,3 %
99,8 %
<0,5 %
<0,1 %
<0,01 %
<0,03 %
<0,01 %
ART NR
177000
177020
177050


EAN
7394244101115
7394244101122
7394244101139
SIZE
1000 ml
2500 ml
5000 ml


PACK
6
2
2
Do you have questions about our products?
Please contact us and we will help you.