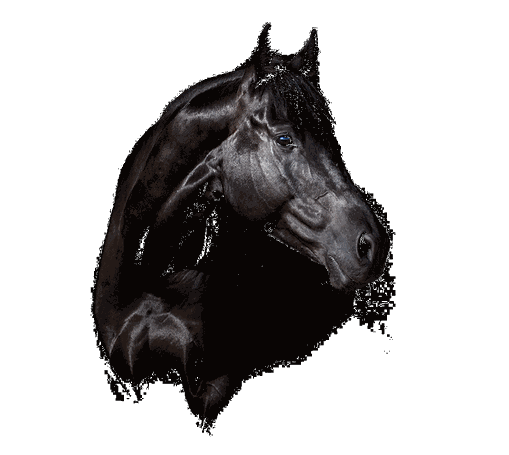 Protein Complex
Protein Complex
Protein supplement based on Swedish wheat stillage with 248 g digestible protein
Protein Complex is a highly concentrated protein supplement based on a unique fermented yeast-fiber mix. Protein Complex high protein level, with essential amino acids and added Lysine, supplies the horse with what's needed for the development and build up of muscles.
Protein Complex contains a prebiotic yeast culture that contribute to balance in the intestinal microflora and increases the nutrient uptake. Protein Complex has a mild effect on the gastrointestinal system and is suitable for all types of horses thanks to the low starch content.
Protein Complex is based on Swedish stillage that originate from fermented wheat. The Fermentation process creates good yeast fibres beneficial for the horse's intestinal flora. This gives a product Fermenteringsprocessen with a high protein content and a unique yeast culture - rich in natural nutrients.
Usage
To horses with an extra need for protein.
In case of protein deficiency in the feed ration.
To horses i need of more muscle mass.
Suitable for all horse categories.

Dosage
100 g per 100 kg body weight and day or based on calculated feed ration.
Storage & shelf life
Dry, cool and well sealed.
24 months. See best before date.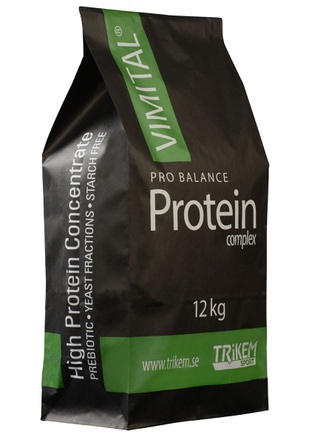 Content

Energy
Dry matter
Digestible protein
Lysin


per 1000g

8,9 MJ
87,2 %
248 g
14 g




Analytical Constituents

Crude protein
Crude oil-fat
Crude fiber
Crude ash
Kalcium
Sodium
Phosphorous

%

30 %
5,7 %
6,2 %
6 %
7700 mg/kg
4000 mg/kg
6700 mg/kg
Additives

Amino acids
Lysin
Trace elements
Zink sulphate monohydrate 3b605
Sodium selenite E8
Vitaminer
E-vitaminacetat 3a700


per 1000 g


8,0 g

0,9 g
0,5 mg

470 mg
Composition
Dried wheat stillage, Limestone powder
ART NR
1866120

EAN
7394244103768
Do you have questions about our products?
Please contact us and we will help you.