Saline Solution
Saline Solution
For cleaning eyes, wounds and skin abrasions
Physiological saline solution for cleaning. Saline solution is suitable for cleaning both wounds and eyes. Flexible packaging with lace cork that enables a good coil effect.
Perfect to use for washing away loose dirt from e.g. wounds or skin damages.
Usage
Wound cleaning - point the spout at the wound and squeeze the bottle hard for a high flushing effect. Alternatively, moisten a bit of cotton with saline solution and use to clean the wound.
Eye cleaning - Aim the spout at the eye and gently squeeze the bottle, for a soft flushing effect.
Reseal with the cork after use

Can be stored and used even after opening

Storage & Shelf life
Dry, cool and well sealed.
24 months. See best before date.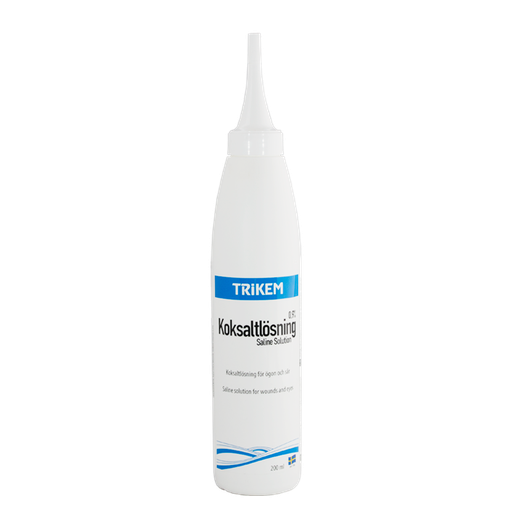 ART NR
1852020

EAN
7394244102693
Do you have questions about our products?
Please contact us and we will help you.

To install this Web App in your iPhone/iPad press
and then Add to Home Screen.