Vaselin
Vaselin
For dry and cracked skin
Vaselin creates a protective layer that acts water repellent and capsules the natural moisture. Protects against friction and rubs. Has no taste or smell.
Usage
Horses: For the corner of the mouth, rubs, smaller wounds and pastern.
Human: Cracked or dry lips, hands, feet and rubs.
Storage & Shelf life
Cool and well sealed.
24 months. See best before date.

Keep out of reach for children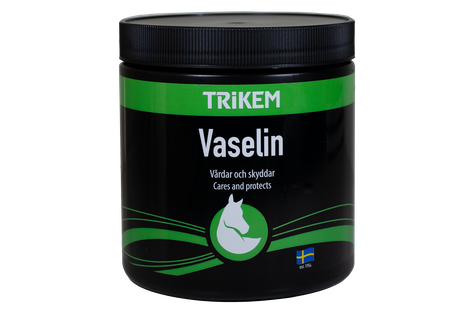 ART NR
1832100
1832000

EAN
7394244101470
7394244102389
Do you have questions about our products?
Please contact us and we will help you.