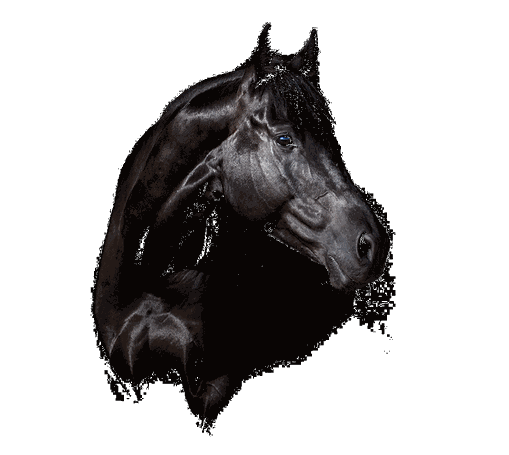 B-Vitamin Pellets
B-Vitamin Pellets
A complete vitamin B supplement
Vitamin B are important for the body's enzymatic activities and is active in several functions of the body, including our metabolism, nerve system and creation of red blood cells. Normally the horse create several of the vitamin B's in their intestines. The horse also consumes vitamin B via the roughage, pasture and concentrate feed.
When changes of training, environment, feed or when changing coat occurs, the horse can get an increased need of vitamin B and require extra supplement. Extra supplementation of vitamin B can also be beneficial after disease or diarrhea when there is a chance that the production of Vitamin B in the body has been interrupted. Vitamin B is a water soluble vitamin and is, with few exceptions completely safe to give, even in large doses.
Feeding Guide
When feed ration lacks vitamin B.
When changing coat, environment or long-term illness.
Feeding Directions
5-10 ml (5-10 g) per 100 kg bodyweight and day, or based on calculated feed ration.
Storage & Shelf life
Dark, cool and well sealed. Sort as plastic.
24 months. See best before date.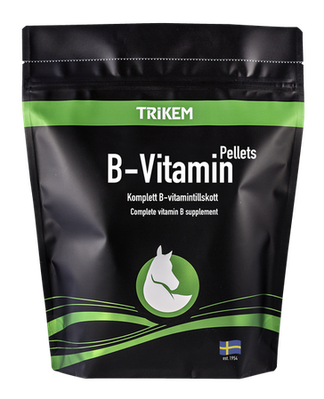 Additives


Vitamins
B1 Thiamin 3a821
B2 Riboflavin
B6 Pyridoxine 3a831
B12 Cyanocobalamin
B9 Folic acid 3a316
B3 Niacinamide 3a315
Calcium-D-pantothenate 3a841
Biotin (B7) 3a880


Cholin chloride 3a890

Binder
Bentonite Clay

1m558i



per 1000 g

4000 mg


3000 mg
1500 mg
50 mg
3000 mg
10 000 mg
4500 mg
200 mg
2500 mg


100 g
per 30 ml (20 g)

80 mg
60 mg
30 mg
1 mg
60 mg
200 mg
90 mg
4 mg
50 mg
Sammansättning
Dried wheat stillage
Analytical Constituents

Crude protein
Crude oil-fat
Crude fiber
Crude ash
Kalcium
Sodium
Phosphorous




27%
5,2%
5%
17%
8400 mg/kg
3900 mg/kg
8700 mg/kg


ART NR
1891000
1891350


EAN
7394244103812
7394244103782
Do you have questions about our products?
Please contact us and we will help you.